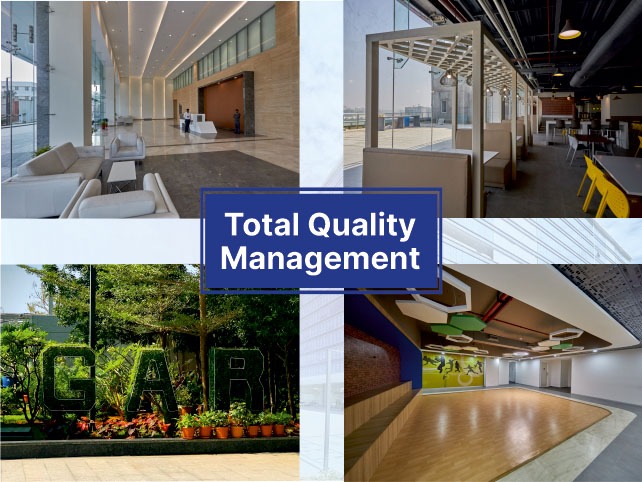 GAR Newsletter Issue 2022 – Total Quality Management
MD's message
Greetings!
2021 has been a challenging year for the world due to the uncertainty caused by the pandemic. However, GAR's visionary approach, policy decisions, and practical steps have helped us manoeuvre and overcome the many obstacles that were in our path. We have focused on Total Quality Management of the workplace environment, and it forms the core of GAR's policy framework.
For GAR, Integrity and long-term thinking are not mere philosophical attributes but essential tools for maintaining transparency and high standards. Such policy decisions helped GAR maintain rationality, objectivity, and functional accountability even during these turbulent times.
Our social conscience has allowed us to strictly adhere to our mission of remaining a responsible, sustainable, and stable corporate company. The various awards, independent ratings, and honours received by our group, vindicate this approach.
We look forward to a fruitful 2022 with many exciting opportunities and developments. Our belief of creating lasting values, and our achievements to date show that we continue to traverse the right path.
Regards
Abhinav Ram Reddy
Managing Director – GAR Corp.