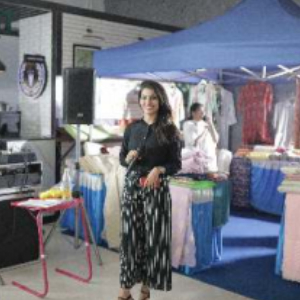 A 'FLEA' SPREAD INFECTIOUS FUN
During the month of July, GAR hosted the "Downtown Bazaar". A flea market
showcasing apparel, footwear and jewellery besides a host of exciting activities and
events. A toy exhibition engaged and excited employees, taking them back in time to the
wonder years. 'Ice pops' were a nostalgic treat for the taste-buds. A free body
composition analysis provided employees with a valuable perspective on personal
fitness. An anchor conducted fun activities right through the event and employees
actively participated. The 3-day event was chock-a-block with things to do and
everyone had a 'fun' tabulous time.