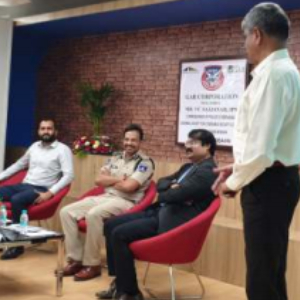 Meeting with SCSC & CP Cyberabad
Security and safety of the community is of paramount importance to us at GAR. To
engage stakeholders, understand diverse perspectives and identify solutions to
problems, an interactive meet was organized under the aegis of the Society for
Cyberabad Security Council on 13th June 2019.
It was a great honour for us to welcome Mr VC Sajjanar, IPS, Commissioner of Police,
Cyberabad and Chairman, Society for Cyberabad Security Council. Speaking to the
audience, he shared his thoughts on the security challenges, the need for community
engagement and the road map for the future.